With over 20,000 listed races, Peyce.com is the most comprehensive and up-to-date calendar in France. A powerful search engine at competition organisers service for maximum visibility. Super Easy Sign-Up. Peyce allows runners to choose and register for their next challenge, no matter their level.
B2B Video
This video main goals are to present Peyce's service and the methods to their event and competition organisers customers in order to make the solutions they offer known and understood.
Mass editing, video template for ads – "Batch rendering"
The idea in this part of my involvment in Peyce was to create a simple but well-tailored template that will permit the team to edit their own videos for social media ads like Facebook and Instamgram. The project had different variations, 1:1 format, 9:16 format and the possibility to render the ad with an event photo when available or minimalist style.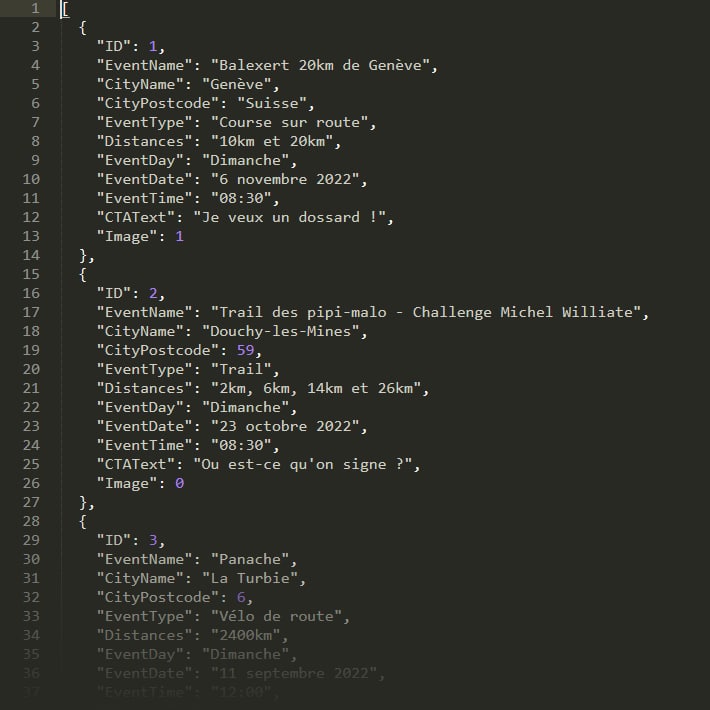 Interactive Map – Blend GPX & Motion design
One of the associates came to me with this idea : Can we showcase event maps in a creative way on social medias?
Once again, for scalability/communication purpose, this project turned into a custom template. Technically, the idea of making an AFX template that involve GPX, elevation profile and graphics was kind of challenging.
It ended up in a nice looking scalable template and Peyce team was able to render neat animations for specific events.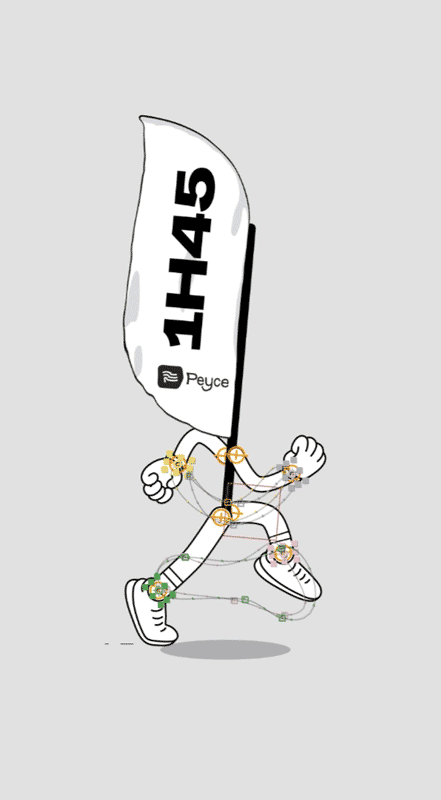 Original creations
A template … Again! With Peyce we had this running joke : "Can you make it a template?". All (almost) the projects we shaped together were super close to templating projects.
Peyce wanted to accent its communication arround the pacemakers in big events. A pacemaker gives the pacetime during a competition, it helps competitors to keep their rythm or it gives them a goal to achieve.
For this, created a little, cartoon-ish, running torch wich has its content customisable.